Twas the day before turkeys
(And choices of shoes),
But shopping too late
Leads to parking lot blues…
The market was jammed,
And the carts overflowing
(At least in these parts
I can say 'twas not snowing).
Alas, what became
Of my plans so well laid,
Avoiding food purchases
Last minute made!
Yet there I was lagging
And trolling for spaces,
Thankfully here and there
Finding some places.
Parked was my car,
And then wearily searching –
Finding last items
(No cashiers besmirching),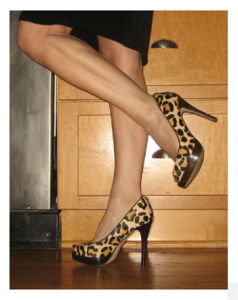 Oh, packed were the aisles!
Yet pleased at great prices,
I even forgot
All about my devices!
Picking and choosing
Among favorite spices,
Good thing I'm teeny
'Cuz crowds are a crisis!
I happily hurried
Back to my abode,
Peep-toes to ponder
And bags to unload.
Though traffic and dashing
Are stressful for certain,
(My brain cells and tootsies
today are still hurtin'),
A simple good meal
Is what waits for this day,
Thanksgiving (I tell myself),
Should have some play…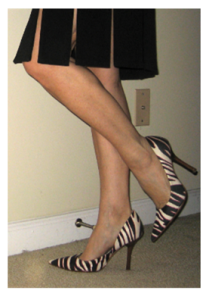 You know with the turkey
That heels will abound,
Shall there be leopard?
Might zebras be found?
My next words of wisdom
Are basic, you know.
Neither food nor great shoes
Are what leaves us aglow.
It's those that we love
Not to mention, befriend,
Today or tomorrow
Or on the weekend,
Whether holiday feting
Or any old day,
Taking care in our actions
And words we may say.
Not stealing that space
In the over-jammed lot,
Out for a deal and a gift
(And that spot),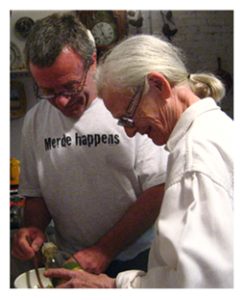 Remembering that simply
To be here, and giving,
Makes meaningful moments,
A "life" out of living.
Sappy? You bet!
Not ashamed that you know it.
Now on to my kitchen
Lest yours truly blow it!
So hang with your kids,
Or with friends, or with spouses,
Parking lot blues
Chased away from your houses,
Manolos for dreaming
(If that floats your boat),
Though these days my Kors
get my shoe-loving vote…
Focused on taking a breath
(And the cooking),
Schmoozing with guests
(And in footwear, good looking),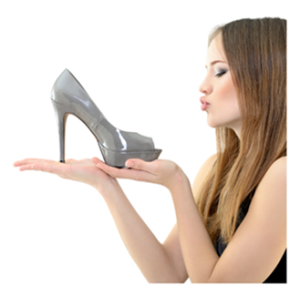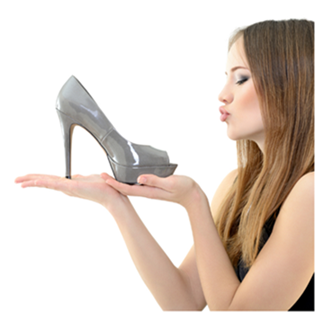 Possibly feting
tomorrow instead,
If working today
So you earn daily bread.
And steer clear of the crazies
Pursuing their sales!
Instead, try this tidbit:
A smile rarely fails.
Now to my French Roast
Then on to my turkey
Shall I dredge up an oldie –
My rhyme-side of quirky?
* * *
Happy Thanksgiving, if it applies. Happy Chanukah, if it applies. Happy Thursday – everywhere! Stay safe out there – no turkey and texting!
Après-Midi Addendum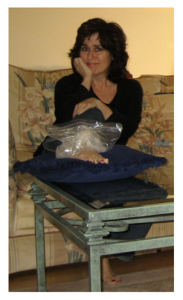 Perhaps all my shoes
That were once left to chance
May leave me now barefoot
And without a dance,
As some time before
The stuffing got started,
I saw wondrous sunshine,
And outside I darted!
In my little sneakers,
And so full of glee,
Hoping, yes hoping for
A walking spree –
So right out the door,
In a rush, so ingrained,
I slipped… and my ankle,
Yikes! It's been sprained!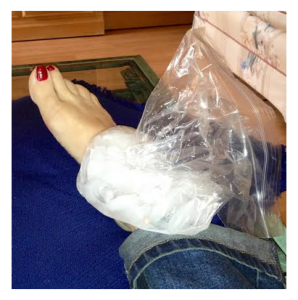 Zut alors ! I must say,
'Cuz man, that sure smarts.
No high heels and peep-toes
To be seen in these parts.
Hop-hop at the stove?
I know it Will work.
Cooking then eating?
I sure will not shirk.
Still, I'm quite grateful
I'm icing a lot.
Shoes as my centerpiece?
Tell me… Why not?