This weekend I had somewhere to go. A special occasion. As in Get Up. Get Dressed. Go Out. And preferably looking stylish.
In fact, I was hoping for the perfect combination of chic, sassy, not too "done" and at my best. But no pressure, right?
Like many women, I have a closet full of All Things Required: flattering skirts in every conceivable color; equally appealing form-fitting tops showing off collar bones and cleavage; jackets for both day and night; and the good jeans, the casual jeans, the Some-Day-Again Skinny Jeans. Naturally, there are multiple versions of the LBD, the Little Black Dress.
Shoes?
My cup runneth over. And yet…
I no longer seem to have a "go to" outfit, with or without my embarrassing riches in the Little Feet department. Now how exactly did that happen? And how is it possible with a closet full of shoes and clothes?
Practice Makes Perfect
Have you lost your ability to dress quickly for a special occasion?
(Apparently, I have, unless it's a business meeting.)
Do you find you grab the same two or three items, but they've lost their luster because you don't feel fabulous in them anymore?
(I'm raising my hand, again.)
Is dressing to socialize like any other skill that grows rusty if unused, leaving us awash in misplaced fashion mojo?
My Spontaneous (Shoe) Shopping Spree, Less Fun Than Expected
Not one to give up on anything, after pulling out the Usual Suspects and attempting to mix them with scarves, pearls, and a variety of heels, I came to the conclusion that I was more impeded by a recent "inconvenience" than I dare admit… one very compromised toe, the result of, well… juvenile judgment.
Foolish footwear fashionista that I am, I had walked a mile in shoes I had no business trekking around in. (Call in the "Are you kidding?" police.) Consequently, one languishing little sore spot on my baby toe was angry. Red, swollen and angry. My pretty shoes that set off each outfit were impossibly uncomfortable, and I knew I would have to start from scratch – and more specifically – dressing from the feet up.
It's certainly not the first time; I love picking shoes first and dressing my way up! But in this instance, I was truly without a single pair of heels or slides that I could wear with anything appropriate.
Hello? Discount Shopping Mall?
Eight Pairs and One Hour Later
Ah, Payless. At times you are my friend. (Sadly, not this past weekend.)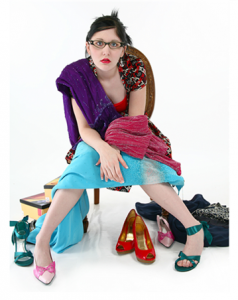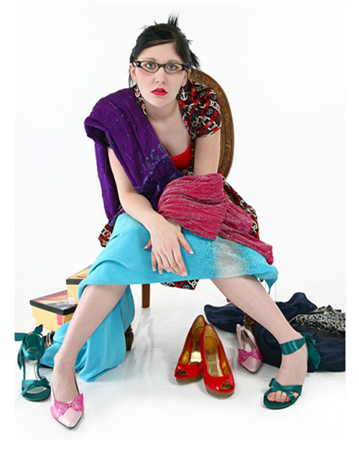 Ross? You're full of surprises! Those gorgeous suede boots! Those amazing platforms! (But no, it wasn't meant to be as I lingered in pitiful disarray, in your shoe department.)
Marshall's to the rescue! Oh Happy Day, as a sweet albeit slightly preppy pair of slingbacks slid on, allowed for some movement, and didn't smash my tender tootsie.
And thus we enter Round Two (or Three or Four?) of trying on, well… everything. Working from the floor (and feet) upward, I settled on a Go To Get-Up of a tailored skirt, little black top and jacket, my favorite bold accessories, and newly purchased designer slingbacks – a steal – with striped ribbon bows. Problem solved, and a nice outing was much enjoyed.
Clothing Companion: Confidence
All clothing conundrums aside, considering my hours wasted trying everything on, I realize that we can chip away at our own confidence in the strangest and most unexpected ways.
Indulge in a casual conversation over coffee in my favorite jeans?
No worries, and no problem.
Engage in a discussion online or share a series of exchanges in writing?
Ditto on that score. I'm comfortable in my communicator's skin.
Yet dressing for a special occasion? I'm out of practice!
Special Occasion Dressing (When You're Out of Practice)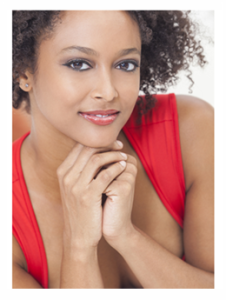 No, I'm not worried about dressing my age. I know what I like, and that includes the colors and styles that suit me. Age has little to do with it; self-knowledge on the other hand, is a major factor.
Somehow, I had lost my confidence – and a certain once familiar comfort zone – when it came to stepping beyond my routine. I needed to clothe myself in confidence, owning myself as well as my look, and I'm woefully out of this once pleasurable habit.
I remind myself that When dressing well for an event, it's best not to overthink, but to put on something you feel great in and just plunge ahead – focus on the socializing, what others have to say, the celebration – not what you're decked out in.
What Others Think vs. How You Feel
Cue one additional light bulb moment: I was more concerned with how I thought I would look than how I felt in what I was wearing. It's a subtle distinction, but a real one. I was projecting outside in, rather than experiencing the strength of inside out.
If you feel good in your clothes? You project exactly that – with self-assurance.
My new "Go To" Get-Up? First, wear no Ridiculous Shoes in the days before. And beyond that?
Confidence, Baby. And yes, sometimes you build it from the ground up – starting with a great pair of designer shoes (for a really great price).